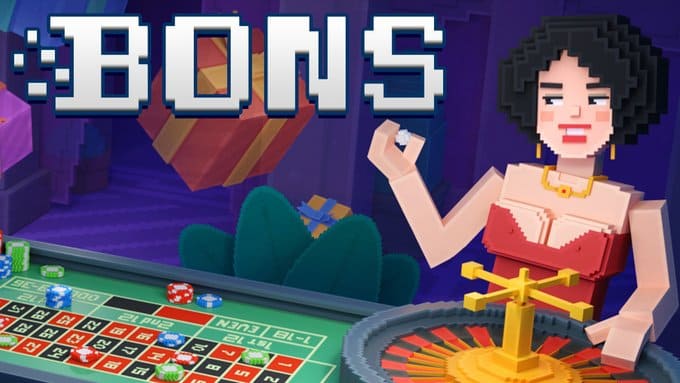 When you first register at an online casino, you will be asked for personal information such as your phone number.
You can start an online casino in just 3 minutes by registering your personal information such as your phone number.
However, I don't think users who have never registered at a licensed online casino will not be able to register smoothly.
Therefore, in this article, we will explain in detail how to register at the popular online casino Bonds Casino.
How to register at Bonds Casino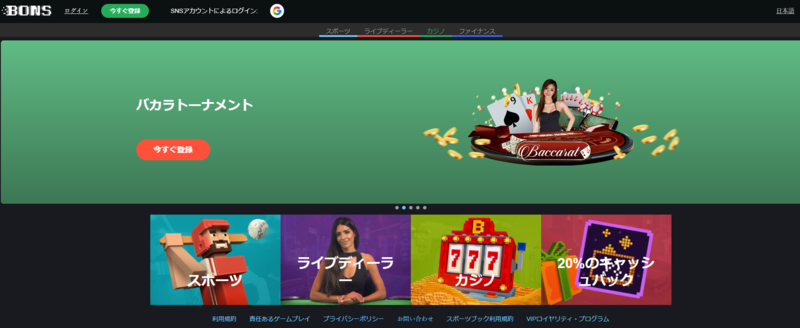 Bonds Casino is not only an online casino, but also sports betting, and you can play more than 1100 games. This article will guide you through the process of registering at an online casino.
Steps to register at Bonds Casino
In the image below, you are registering at Bonds Casino from your PC. Of course, you can also register from your smartphone, so please feel free to use it if you like!
Now let's take a look at the registration procedure at Bonds Casino.
Start registering an account at Bonds Casino
First, visit the official website of Bonds Casino.
Now, click on "Register Now!" on the top left of the Bonds Casino main page.

Enter the account information required for registration
Next, enter the information required to register an account at Bonds Casino.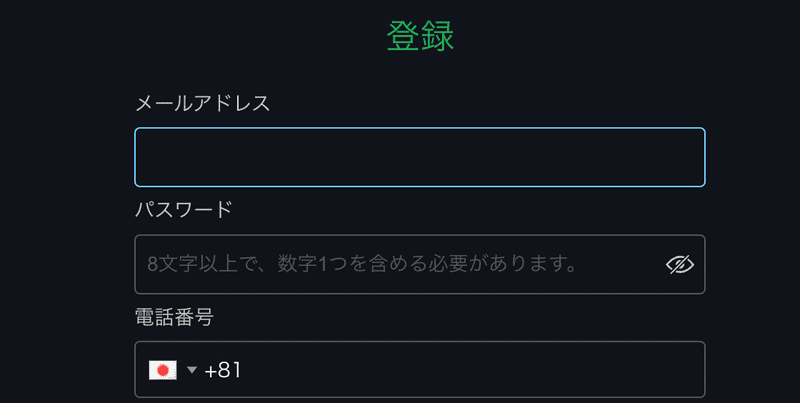 There is also input information, but you can see it by looking at the input example below! I'll break it down for you to make it easier to understand.
E-mail address → Enter your e-mail address
Password → Enter 8 or more single-byte alphanumeric characters (ex: bonscasino1)
Mobile phone number → Enter +81 (Japanese country code), excluding the first "0" of the phone number (e.g. "09012345678" ⇒ "+819012345678")

Currency → Enter JPY (Japanese Yen)
Bonus code → Enter your bonus code if you have one
Please match the information on the identity verification documents that will be provided later. Based on the information entered here, it will be checked against the identity verification documents.
Agree to the terms of use and click "Finish"
An input screen follows. The image below shows what is written under the bonus code.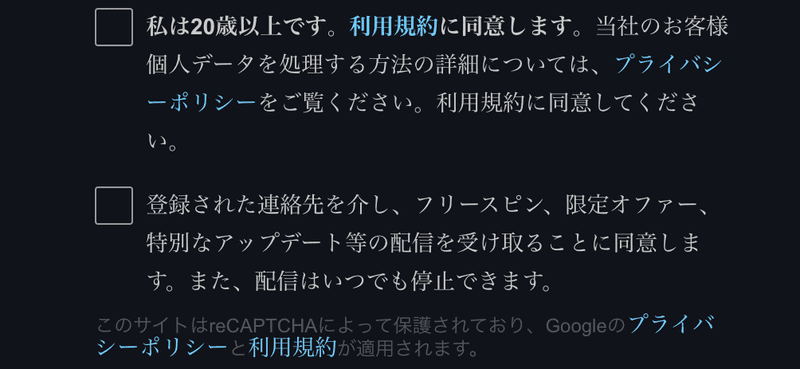 I agree to the terms of use, etc. → Read and check
Get campaign information → Uncheck if unnecessary
Finally, click Finish.
Check your email from Bonds Casino
Click the Register button and the following screen will appear.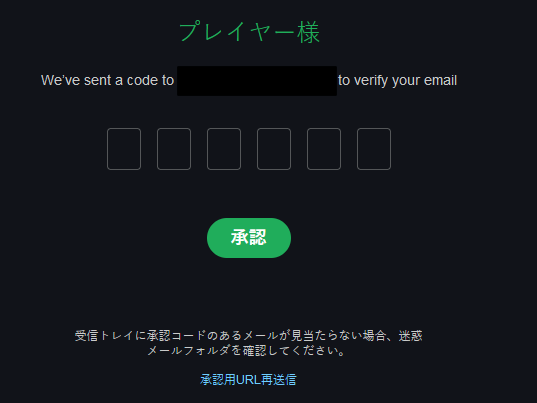 An email from Bonds Casino will be sent to the registered email address, so please check it.
Confirm your email address to complete Bonds Casino registration
You will receive an e-mail from Bonds Casino to the e-mail address you entered.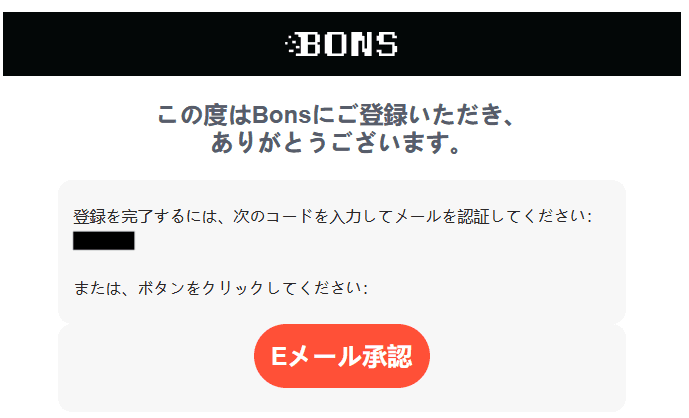 After that, enter the verification code on the screen and click "Confirm" or click "Confirm Email" in the body of the email to complete the verification of your email address at Bonds Casino.
This will take you to the official Bonds Casino website.
There is no specific message saying "Authentication completed!".
By the way, you can check your information registered at Bonds Casino by clicking "Profile" from the "Menu" on the upper right of the displayed screen.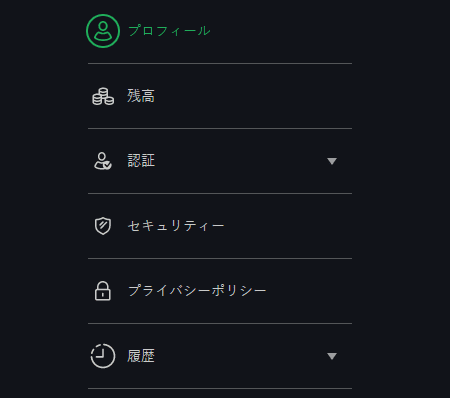 All that's left to do is fund your account and start playing!
Fund your account and play games
Once you have registered (opened) an account at Bonds Casino, all you have to do is make a deposit and you can start playing the games.
What to do if your phone number is not registered in Bons Casino
When registering at an online casino such as Bonds Casino, you will be required to enter your phone number.
The goal is to verify your identity by performing an SMS verification with the phone number you entered.
Therefore, if for some reason you are unable to register your phone number, you will not be able to re-register at the online casino.
Let me briefly explain what to do in that case.
Is the phone number correct?
The first solution is to double-check the phone number you entered.
Of course, if the entered phone number and your phone number are different, you cannot register the phone number.
"I entered a phone number that I used before" or "I didn't want to register my real phone number, so I accidentally entered a fake phone number."
In such a case, it will be improved if you enter the correct phone number again.
Never played before?
The second way to deal with this is if you have played before. Bonds Casino and other online casinos only have one account per user.
I think there are many people who want to create a second account for the following reasons.
I want to get my first deposit bonus or no deposit bonus again, so I want to create a second account
My previous account was frozen, so I need a second account
But unfortunately each user only has one account, so let's use the previous account.
Accounts that have been frozen due to reasons such as not logging in for a long time can be used by contacting the administration.
Others have created accounts in the past with no intention of playing.
A good way to find out if you've signed up in the past is to search for the email app you're using.
If you search for 'bonscasino' in the search bar, you will see emails that you have previously registered with Bonds Casino.
In this case, you will not be able to create a second account either.
We're sorry you didn't get your no deposit bonus, but we hope you enjoy playing with your old account.
Contact Bonds Casino Customer Support
The final decision is to contact Bons Casino support.
If there is no mistake in the phone number and there is no account creation history in the past, there is a possibility that you cannot register due to some system error on the management side.
Someone may have misused your phone number.
Bonds Casino has a support team that you can contact even if you are not a registered user.
Support Bonds Casino speaks Japanese and offers email, chat and phone support.
We have a long business day, so please feel free to contact us!
It seems that there are cases where you can use it even if you do not register your phone number. Anonymous requests are also possible, so please feel free to contact us.
Required Documents for Bonds Online Casino Account Verification
In order to verify your account at Bonds Casino, you will need three types of identification documents:
Identification
address verification documents
Payment method confirmation document
As a general rule, documents that confirm the payment method are required only when using a credit card.
Identification
Let's see what applies to each document.
Driver's license
Passport (passport)
Individual/Resident Registration Card
It can represent the above three types of IDs.
Only one of the above documents can be submitted.
Please submit both your driver's license and your personal/resident registration card.
Please submit your passport with a double-page photo of your face.
A driver's license is the safest option. If you don't have a driver's license or passport, you have no choice but to create a resident registration card.
address verification documents
Certificate of residence
utility bills and mobile phone bills
Card statement
The condition is that the address, name, and date of issue (within 3 months) can be confirmed immediately.
You can submit any of the above documents to verify your address.
Payment method confirmation document
bank card (credit card)
Neteller
Skrill
Neteller and Skrill do not support Japan, so you only need to provide proof of payment method when using a credit or debit card.
Even if you use virtual currency, you do not need documents to confirm the payment method.
First 6 digits and last 4 digits from the front of the card are required. Please hide the other numbers and CVV code on the back of the photo.
For virtual cards, we need a screenshot of the entire page showing the card number.
How to upload your identity verification documents
It may be an exaggeration to say "submitting documents", but it's actually easy because you just take a picture with your smartphone and download it from the official website of Bonds Casino.
Check out where you can upload your Bonds Casino documents.
In addition, it is a condition that the four corners are shown in the photograph and the contents can be clearly confirmed. Scanned data such as PDF and processing are not allowed.
The image format must be JPEG or PNG and the size must be 5MB. It's okay if you just take a picture with your smartphone.
To submit your identity documents to Bonds Casino, select 'Identification' from the 'Verification Tab' tab on your profile page.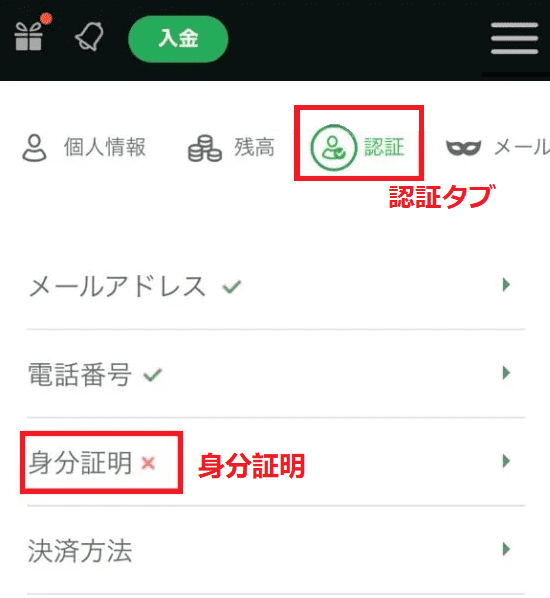 Please submit your ID.
Please select from the menu according to the documents to be submitted.
Let's take a driver's license as an example.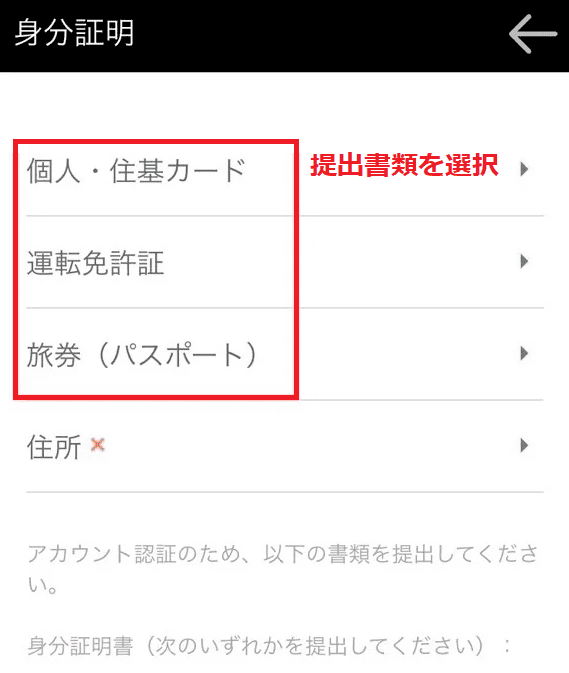 Click the upload button to launch the camera and take a photo of your document.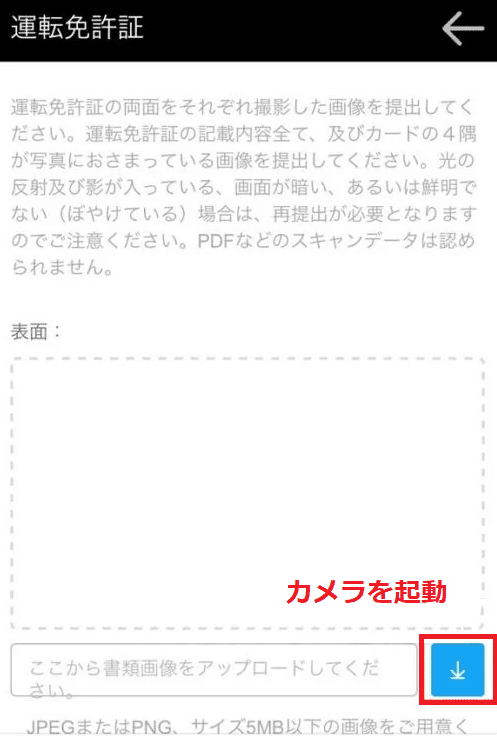 I was able to upload the face of my driver's license.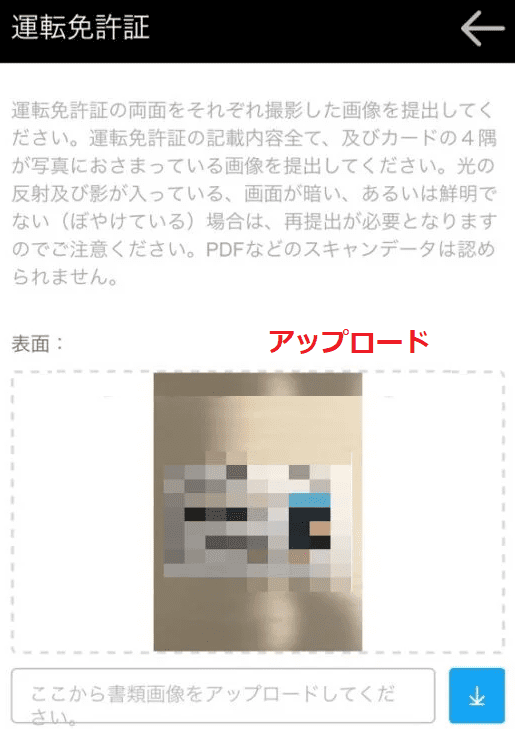 Then upload the back side and click the "Save" button to complete the submission.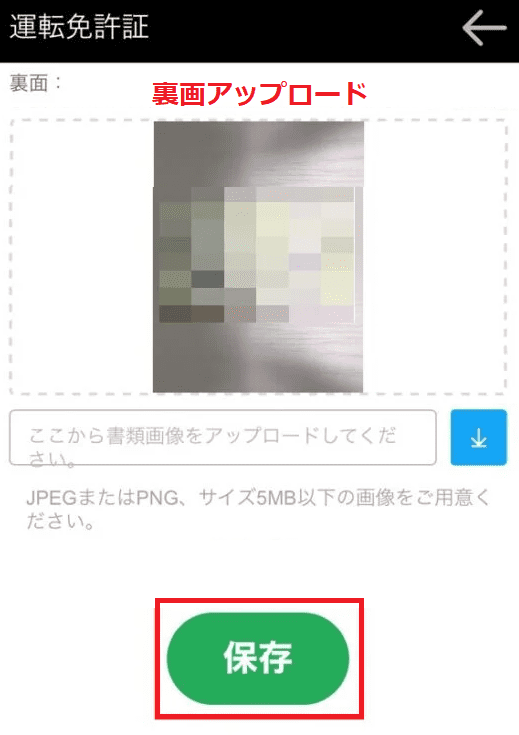 From now on, select "Address" from your ID.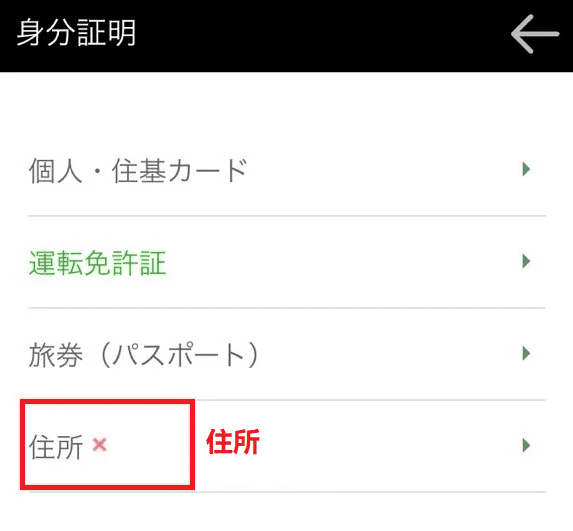 Similarly, you can take a picture and send it by clicking the "Save" button.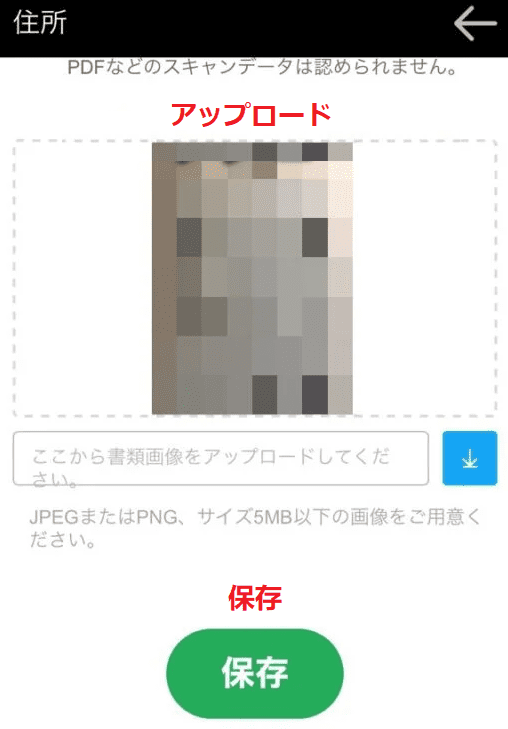 When submitted, a clock mark will appear on the display, and you can also confirm that it is pending.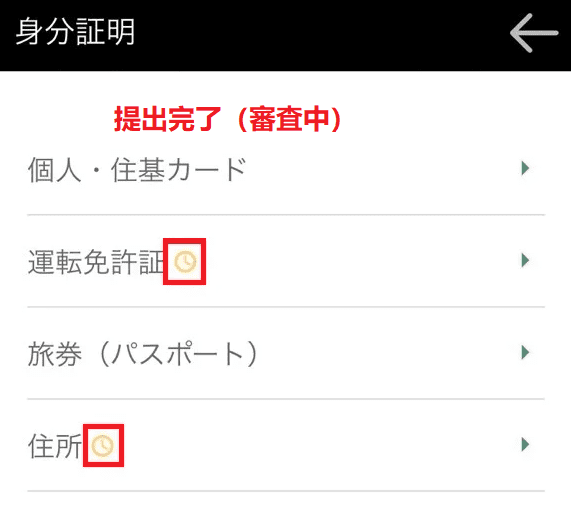 To submit your payment method, go back to the tab called "Authentication" and select it.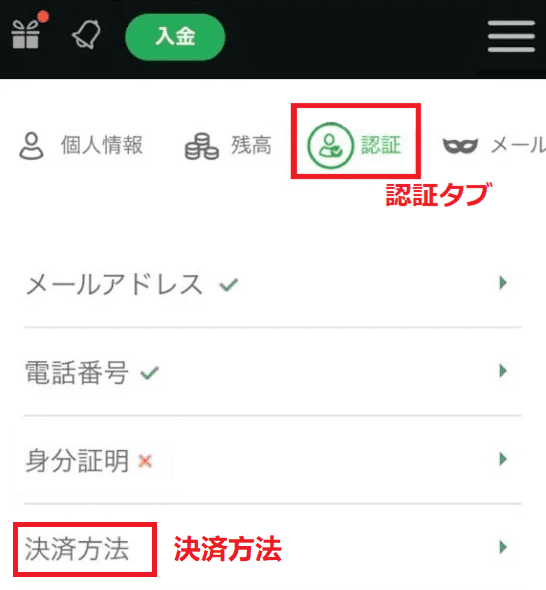 It is OK if you upload the image of the credit card from "Bank card".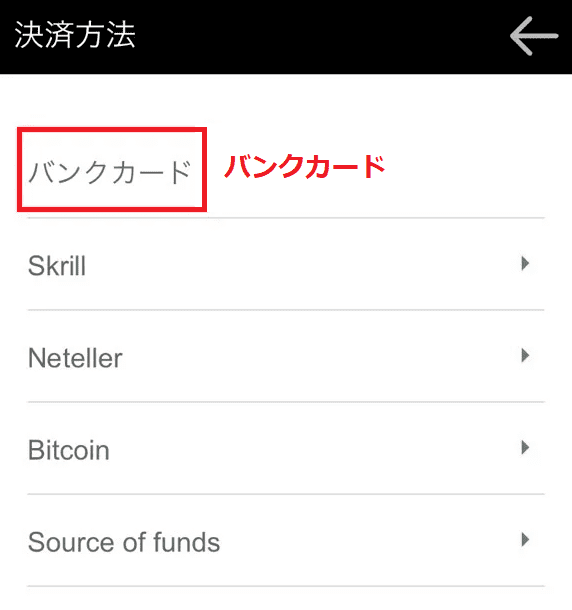 Bonds Casino account verification review time
I submitted my paperwork at 13:56, as this media's real-life experience shows.
When the authentication is completed, you will receive an email from Bonds Casino Support, and you will be able to confirm that the authentication has been completed at 18:03.
It is quite fast to complete the inspection in about 4 hours. It would be great if you could let me know by email!
If you verify your account for a no deposit bonus after signing up, you can avoid the time-consuming paperwork required to withdraw your funds.
Read this article and verify your Bonds Casino account as soon as possible.

Bonds Casino Registration FAQ
Is registration free?
Yes, registration at Bonds Casino is free.
Can I check in if I am under 18 years old?
To register at Bonds Casino you must be at least 18 years of age.
Can I register with false data?
By law, you are required to enter correct information.
Can I create multiple accounts?
No, Bonds Casino only allows one personal account per user, address, shared computer or shared IP address.
Do you have monthly or yearly payments?
No, there are no maintenance costs.
However, inactive accounts may be terminated upon notice. Please note that if we are unable to contact you, your account balance may be confiscated.
Can I withdraw?
Accounts that have been inactive for more than 6 consecutive months will be terminated upon notification by email using the contact information on file.
My no deposit bonus was not reflected.
Please complete account verification and identity verification before activating the bonus.
If you have entered the bonus code and submitted the document but it does not appear, please contact support via chat.